Décor accents that are always in trend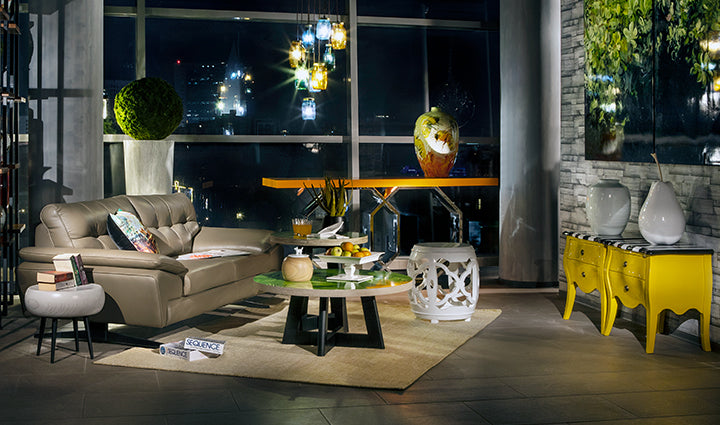 When you love to decorate your home, every new design trend taking spotlight entices you to upgrade your home interiors. However, constant modifications can be expensive and tiring as home decor trends, colors, and patterns constantly change to reflect the style of the time. Nevertheless, some timeless decor ideas never go out of style. Here are our top picks that have stood the test of time and will be worthwhile investments for your home.
Wooden Furniture
Wooden Furniture has recently made a comeback into the top picks for bedroom furniture in 2022. However, they have never been out of style or demand either. They are a classical furniture style that will be a mainstay for years to come. They bring not only a natural and sustainable element to the room but are also a great foundation piece to layer on for a great timeless look. Additionally, wooden home furniture is easy to maintain and provides a solid natural base to anchor multiple interior styles.
Crystal Chandeliers & Light Fixtures
Crystal chandeliers have been a great way to bring elegance to any space with high ceilings. However, these can be fairly expensive focal points with real crystals. Modern chandeliers use frosted glass to evoke that grandeur ambiance. But how do you choose the right one for your home? Here are some recommendations you can look at:
If you have mid-century interiors and looking to add some glamour, go for a prism chandelier with a Hollywood Regency vibe.
For a modern edge, choose a contemporary chandelier with a rustic finish. 
To bring a romantic hint, you can choose a chandelier that has elegant lines and a gilded finish. 
Lastly, if you are a Boho-type who prefers a Minimalist style, shop for chandeliers with an eclectic edge.  
Gilded Décor
When it comes to accessorizing, minor interchanges in decoration accessories can bring a huge difference. Incorporating some gilded finds in the form of sculptures, mirrors, or miniature decor accessories adds a luxury ambiance to the setting. You can also opt for vintage pottery with intricate carving to bring depth to the space. These items look great with almost any interior style and create a mix of material that imbues an interest in the room.
Over time, people moved from the mainstream home decor techniques to bring some creativity to their homes. One of the easiest ways to do that is by upgrading your textile. Whether through cushions, rugs, or curtains, a graceful print or embroidery is a great way to incorporate texture and personality into your room. The team at Celeste Home Fashion recommends starting from a mix of cushions as they are durable and will hold up for years to come.
Statement Lamps
The lamp is taking the spotlight in our homes nowadays. Lamps are not only meant to be lighting up your home they are rather now as a statement piece on their own. The lamps are now artistic objects in your homes, and in 2022 different designs of lamps are trending in unique and sculptural shapes.
Statement lighting gives you the option to add depth and interest to your space by deliberately mixing metals, textures, and shapes into your home. If you prefer to have a bold and eye-catching look, we at Celeste Home Fashion would recommend going for as big as possible with lighting. If you are more in the mood of unwinding in the evening with a good book, playing games on your phone, or catching up on the day with your partner, go for lamps that offer soft ambient lighting to bright adjustable options to illuminate any task at hand.