Interior Design Guide: Creating a warm relaxing abode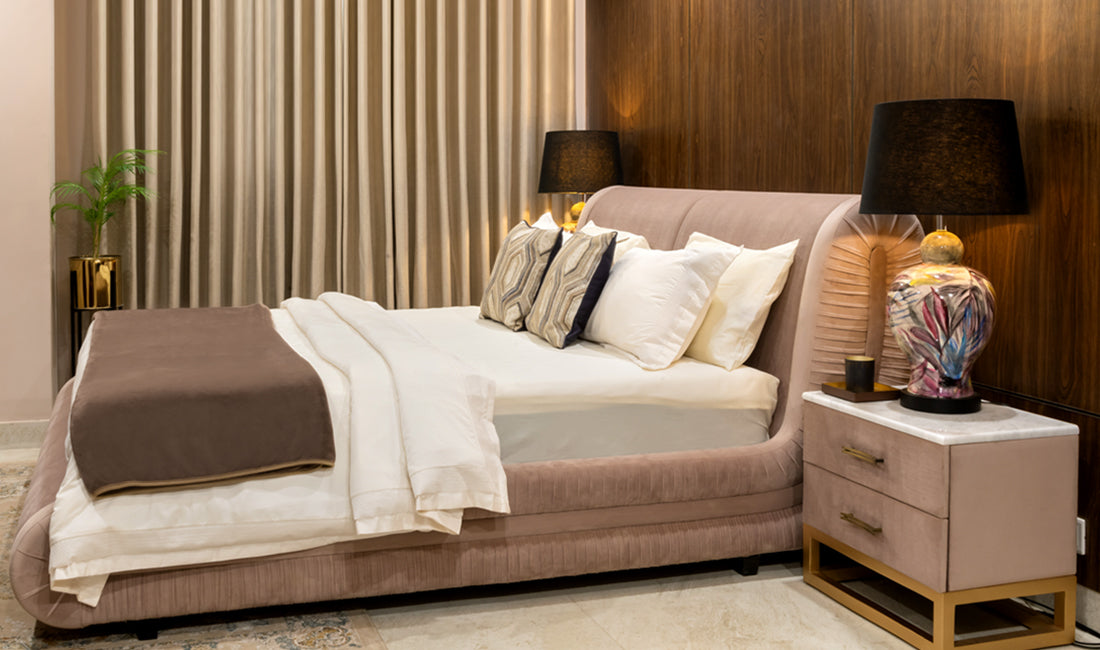 Your home is your sanctuary. A place where you feel safe and comfy. How you decorate this space has a huge impact on your mood, especially after an overwhelming day. A well-designed space filled with objects you love can be calming and stress-relieving. We asked our interior design experts for their guide to transforming our home into a peaceful place. Here we are sharing the ideas with you for creating a soothing, enchanting environment you'll enjoy every day.
VIEW OPTIONS:  Click Here
Design a Relaxing Bedroom
To extend the warm cozy effect beyond your dream bed, keep your space organized and only the essentials within reach along with your side table. Deck your walls in light colors that comfort you, and add artworks that make you smile. Cover the bedroom floor with rugs that are comfortable for your bare feet.
VIEW OPTIONS: Click Here
Create a Comfort Zone
Next, create a comfort zone by designating a place in your home where you relax and spend your me-time. You can opt to make it your reading nook, meditation place, yoga spot, or a simple space for listening to your favorite number. All you will need is a comfortable wing chair, a floor lamp, and a side table to hold your coffee cup.
VIEW OPTIONS: Click Here
Work your way around lights
Use a variety of lights. At daytime, take an edge using the natural sunlight as it casts a gentle warmth and for nights, invest in graceful pendant lamps to make the space feel more inviting. You can consider adding in some sconces, a floor lamp, or a desk lamp to bring more light to the dark corners of your home.
VIEW OPTIONS: Click Here
Soften the display with light décor
A beautiful bouquet of artificial flowers, a few houseplants, and some softly scented candles can all bring a breath of fresh air and respite to your room. Use fresh flowers for special occasions. Surround your space with happy memories using personal framed photos, your favorite souvenirs, and some decor accessories to add a little warmth and zeal.
VIEW OPTIONS: Click Here
Embrace a neutral color palette
Lastly, embrace a neutral color palette. Decorating with colors can be fun and exciting, however, to build a calm dwelling, use muted hues like cream, off-white, or taupe lighter on the eye. The creative use of textures on textile, vibrant vases or artworks, and multiple size comfy cushions with a cheerful pattern can help bring a punch of positivity to the space and create interest.