Looking for ways to set up your Iftar table? Three best accessory items to spice up your decoration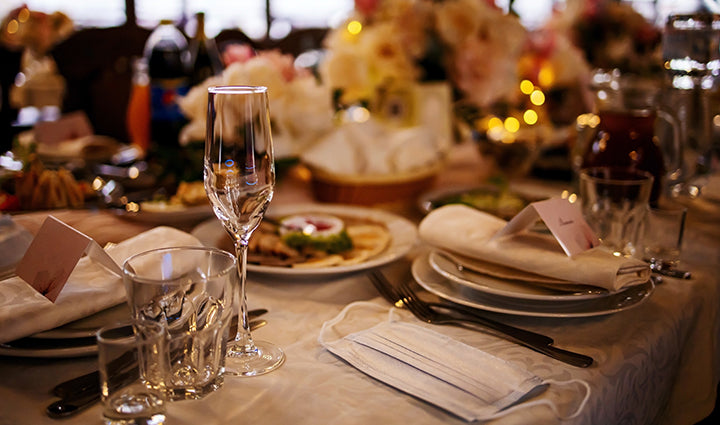 Ramadan is that special time when you can plan to decorate your house. With Ramadan being the month of blessings, it is also a month of celebration and coming together for Muslims situated worldwide.
Ramadan is that time of the year when different families come together to share blessings with each other. One of the most beautiful forms of sharing blessings in Ramadan comes by sharing a meal with your near and dear ones with iftar parties, which is truly the highlight of this month. With the world being hit by Covid for the past 2 years, the celebrations of Ramadan have been very minimal. Still, with this year, iftar get-togethers have increased in popularity, and, to be honest, this is one of the most anticipated traditions this month, in desi households especially.
This Ramadan, you can surprise your guests with the food you serve them and your table settings because both are equally important. Please see below for recommendations from our brand for setting up your iftar table:
Trays: 
It is time for you to lay down a picturesque table setting. Firstly, get creative and choose a unique centerpiece that will immediately grab your guests' attention. The idea should be to dress up your table to impress.
An iftar table reflects the places you have traveled to in your life or the things you have inherited. A good tray can display all the items you have garnered (like coasters) to create an everlasting impact on your guests. Before setting up your iftar table, add your personal touch to them.
In addition, modern serving trays are pretty bright and beautiful, so put them on the iftar table as a decorative stand for hot meals or drinks. Trays act as stylish, non-standard, and bright parts of the interior.
Vases:
When you need several fun and festive arrangements for an iftar party, the right faux flower vase can make a big difference when trying to show case different blooms. Selecting the perfect flower vase requires you to envision your arrangements.
A vase acts as more than just a water source for cut flowers. The right vase will add to the look of your iftar table and help the flowers keep their form throughout the event, and support blooms placed in there.
Tall vases are mostly used for the living rooms, but the size of the flowers must determine the size of the vase for the iftar table. The vase should not be tall as that would block the conversation between those seated.
The look of the vase should be coordinated with the look of the iftar table arrangement, and the vase should be kept casual or elegant, keeping the event's feel in mind.
Candle Stands:
The next on your list of essentials for creating a restaurant-like feel is to add some aesthetics. One doesn't need to go overboard. Rather you should look for items that will enhance your iftar table look.
Candle stands can be set up on the table to enhance the table's look and feel. The more guests will feel at home, the cozier and pleasing your iftar table is. The soft warmth of candle stands creates a magical kind of dining experience that is both beautiful and full of love.
Candle stands add an overall charm to your iftar table and exclusively make the whole look of the table lot classier. To spice up your iftar table, you can use floating candles as centerpieces, decorative candle holders, and more.