Three signs it's time to replace your Mattress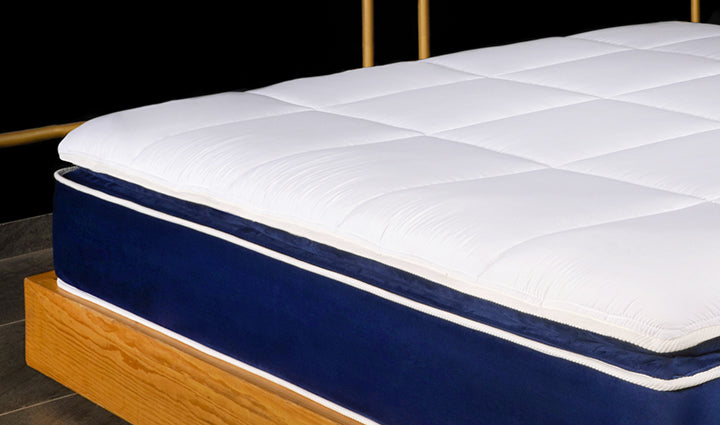 Have you checked your Mattress in the longest time? If not, then this might be a good time to do so.
Sleep is as essential to the human body as much as breathing. On average, a person spends two-thirds of their life sleeping. We humans usually do not notice how much we sleep or fail to keep track, but our bodies surely know. A person can tell very quickly whether they have gotten a good night's sleep or not.
When one understands the amount of time, we are spending sleeping, the importance of Mattress naturally increases. If the Mattress is so important, we should be careful of the signs of wear and failure it shows to replace them at the right time.
Many people consider the warranty of their Mattress as a good determiner for the time to replace their Mattress. However, it is essential to understand that the comfort ingredients on top of your spring core wear out quicker than the springs, and one should be aware of the right time to replace the mattresses.
If you are reading this blog from your bed, wondering when will be the best time to replace your Mattress, you have come to the right place. See below for the top three signs to replace your Mattress:
One doesn't feel rested when you wake up.
If you get a good night's sleep, you should wake up feeling rested and refreshed. When you wake up feeling exhausted during the day (and you are not suffering from any sleep disorders), it may be due to too much moving around. Your body might be working overtime to find a sleeping position that might not exist due to a worn-out mattress. When waking up tired every day, you have a high chance of having an old mattress. Old mattresses tend to lose comfort over time, leading to your mid-section sagging into them. Morning neck and back pain that gets better throughout the day signifies that you need to get your Mattress replaced.
Your allergies are flaring up.
As the years pass, mattresses can become a hotbed of dust mites, bacteria, and other allergies. If one is allergic or sensitive to dust or bacteria, sleeping on an infected mattress can worsen it. With the world facing so much w.r.t diseases in the current times, we must take care of our mattresses and replace them timely.
You'd be surprised to know that a mattress regularly absorbs up to 2 liters of sweat every night. If you've washed a mattress for a more extended period, you would know by now how hard it is to dry them. The older a mattress gets, the more dirt it accumulates and the harder it is to clean, so that will be the right time to replace it.
Your Mattress is showing signs of wear.
When a mattress is making noises while you lay on it, it is clear that the mattress springs have failed. Even when you aren't paying much attention to your body, your Mattress will be giving you signs that it is the time to replace it. After longer usage, the inner coil springs of mattresses fail, which causes uncomfortable support and lead to problems like joint aches or back pains.
When the Mattress starts looking like a valley, it indicates that the sagging Mattress can no longer support your body. Mattresses sadly do not last forever and need to be replaced after a specific period.
Ramadan Replacement Scheme
Don't waste more time and get your old mattresses replaced now with our Ramadan Replacement Scheme at flat 20% off. Visit our showrooms in Lahore and Karachi for the premium range of our Sleep Lab Mattresses.