How to create a cozy nook in your home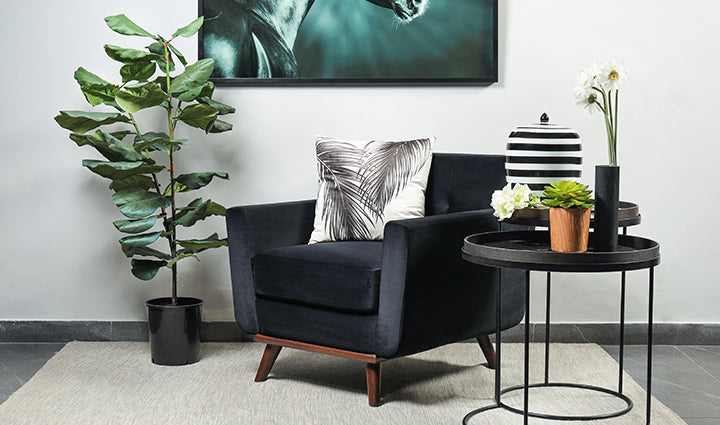 A calm space, a perfect escape from our chaotic lives, a responsibility-free afternoon, or even five minutes in solace is what we all need to slow down and find time for self-care amid hectic schedules. A dedicated space where we can curl up and read our favorite novel, be on our phones, or even put on a mud mask and meditate. They are the perfect getaway within your own home.
At a glance, creating the perfect cozy nook requires a comfortable chair, a soft throw, and some plush cushions. However, bringing in just random things together can also turn into clutter. The ideal way to set up this space is to think about what things make you feel cozy. Is it a warm, handwoven throw, a small table or shelf decked with your favorite books, pictures, planters, and flowers? Invest in things that make you feel happy. Here is a simple 4 step guide to creating the perfect home nook.
Find the perfect spot
When planning to set up a dedicated corner for relaxation, the first apparent step is to decide the location. Take the time to walk around your home and look for the perfect spot where you will love to spend time. Ideally, a place with good natural light, maybe near a window or balcony, so you can warm up and get the required dose of Vitamin D while you unwind. 
If you have stairs, you can set up the nook underneath them. Otherwise, you can opt for any corner of your home that attracts you the most. We recommend utilizing the space near a window to enjoy the sunlight during the day and fresh air in the evening.
Pick your comfort chair
Once you find the perfect spot, it's time to get the right seat. While, you may be happy with a thick rug with scatter cushions to create a more dedicated nook, a wing chair, sofa chair, or even a recliner. You can check out the Celeste Home Fashion website for some trendy room chairs padded with great comfort.
Create a custom look by getting it upholstered in your choice of fabric, velvet, or jacquard in your favorite color theme. Add some throw to upgrade the comfort factor and finish the space with decorative cushions. Just because you need a comfortable spot to relax during the day, it does not mean you limit your options to only a chair. You can add a daybed or a settee to your nook as well.
Choose the perfect lighting
Most of the time spent in a cozy nook is when you want to read or enjoy a good view. So most of these nooks are located near the window or balcony. While sufficient lighting covers this space during the day, lighting accessories illuminating that section are essential for the night.
Opt for a table lamp, an overhead wall sconce, a pendant light, or even a floor lamp with warm lighting to create a gentle luminescence in your space. If your nook is under the stairs, mix and match a few different lighting options to ensure it does not feel dark. You can also consider decorating the space with fairy lights for a dreamy feel once in a while.
Finish with thoughtful accessories
Allow your personality to shine through when decorating your nook. Bring in the warmth and zesty spirit with items that make you happy. A beautiful artwork or painting, books from your favorite author: embraced in an antique book stand, some mini planters or artificial flowers in a vase gifted by a friend, or souvenirs from your favorite trips.
This nook is your special place, so it should reflect who you are. Explore and surround yourself with things you love and aspire. Make it a reflection of your style and personality. Don't be afraid to experiment. Bring in colors, patterns, and accessories that uplift your mood, make you smile and de-stress your mind.