Interior designing the right way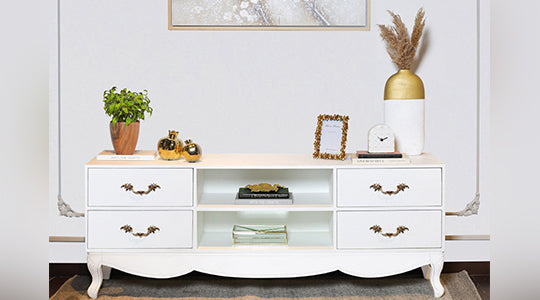 The best home decor design is the one that strikes a balance between contrasting elements such as hard and soft, straight and curved, bold and subdued. One fresh way to integrate an ethereal quality into a space is lighting fashioned from draped, sheer, or soft materials such as paper, fabric, or silk. Interest in interior Home decor design is, inarguably, booming. Discussions about trends in the home realm aren't limited to happening annually around the home decor design fair circuit, monthly in magazines, or daily on websites anymore. Now it happens moment by moment on social media platforms such as Instagram, Tik Tok, and more. Surround yourself with objects that make you feel something. That is the goal, always. Especially when it comes to the quandary of how to how to style a furniture piece, there are countless ways to approach it, but the key to achieving the desired look lies within you. 
Every season is an opportunity for reassessment. There is something about the change of seasons that elicits the desire to see the world through a fresh lens. The sun shines longer, putting a spotlight on all the places things are growing, being birthed, emerging from the gray days of winter, and, well, finding their light again. Taking that sense of renewal into our interior spaces is only logical.
If there's one style mantra we find ourselves repeating, it's "elevate the everyday." Because really, why not? Every surface, object, and wall in your home should exude a sense of uniqueness. Of course, it does take a little reimagining but where there's a will, there's a way. From vintage ceramic vessels that double as utensil holders in the kitchen to marble toilet brush holders that put the pretty in practical. Beauty with utility? Yes, please! If the kitchen is the heart of the home, then the living room is the soul. This is where we feel solace at the end of a long day or converse with friends late into the night with candles flickering. It's the coziest space outside of your bedroom so every piece needs to be thoughtfully chosen, emphasizing curation, collectability, and comfort.
Hand select objects that intrigue your eye, encompassing both humble and sophisticated pieces that transcend time and place. Pieces you collect, regardless of time period or style, drive narrative, emotion, and history in an interior. They stand on their own, and in unison, they tell a personal story about themselves, and about you, imploring conversation and yes, as the title suggests, visual intrigue. Follow this cardinal home decor design rule and you'll never be led astray.
Decorating a Shelf - Center of Attention
Consider layering aesthetic periods and styles to create an enticing visual mix but don't forget to establish a focal point. The vision you've set for your shelves can easily get lost without an anchor. This could take form of an abstract sculpture or sentimental object that sets the tone for the arrangement and beckons the eye.
Verticality is Key
Create multiple vignettes of varying heights and shapes to see what sticks; stack books in uneven parallel and perpendicular lines; orient each shelf differently from the one adjacent to it, and add something offbeat to create the visual interest your eye craves. The goal is to entice the viewer's attention so it moves about the bookshelf, drawing it in for a closer look.